Dossier on Covid projects funded by the Congregation for the Oriental Churches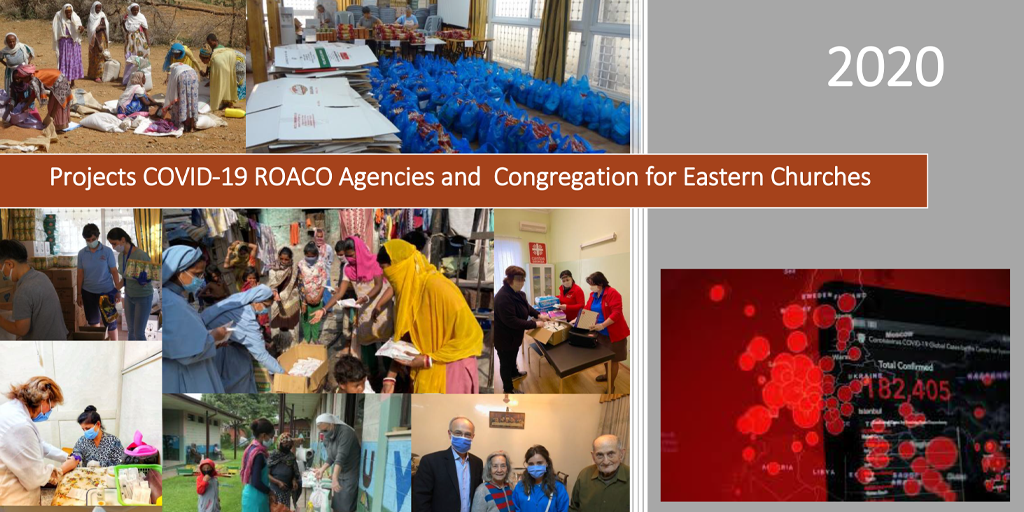 Dossier on Covid projects funded by the Congregation for the Oriental Churches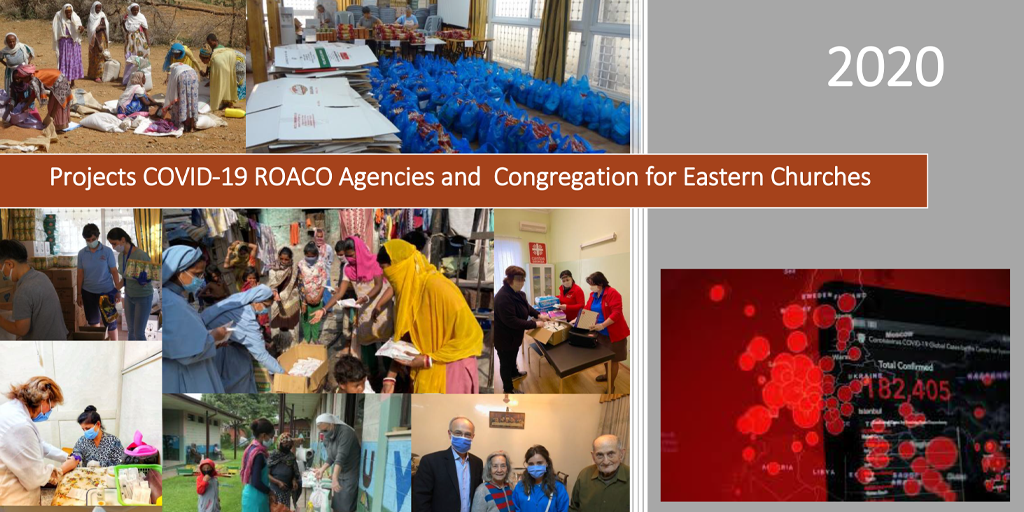 The Congregation for the Oriental Churches (COC) has published a dossier containing a list of Covid projects funded through its COC Emergency Fund and agencies that are part of the ROACO (Reunion of Aid Agencies for the Oriental Churches).
The document indicates an extraordinary figure, € 9,574,907.74, to be distributed in accordance with need and criticality, in Armenia, Belarus, Bulgaria, Egypt, Eritrea, Ethiopia, Georgia, Greece, the Holy Land (Palestine, Israel, Jordan and Cyprus), India, Iran, Iraq, Kazakhstan, Lebanon, Macedonia, Poland, Romania, Sarajevo, Syria, Turkey and Ukraine.
The COC Emergency Fund was instituted on 18 April 2020 to guarantee extraordinary aid for countries under the Department's purview. Thanks to this and to the ROACO agencies, it has been possible to support Covid healthcare projects and to offer contributions aimed at guaranteeing subsistence to those who are threatened by the pandemic. The first resources allocated for the coronavirus crisis by the Congregation for the Oriental Churches made it possible to provide ventilators in Syria and Jerusalem.
The data were delivered on 21 December 2020 to the Holy Father by Cardinal Leonardo Sandri, Prefect of the Congregation for the Oriental Churches, during the Audience with the Roman Curia on the occasion of the presentation of Christmas greetings.
A LITTLE OR A LOT, IT IS ALL WELCOME.
GIVING IS A GIFT