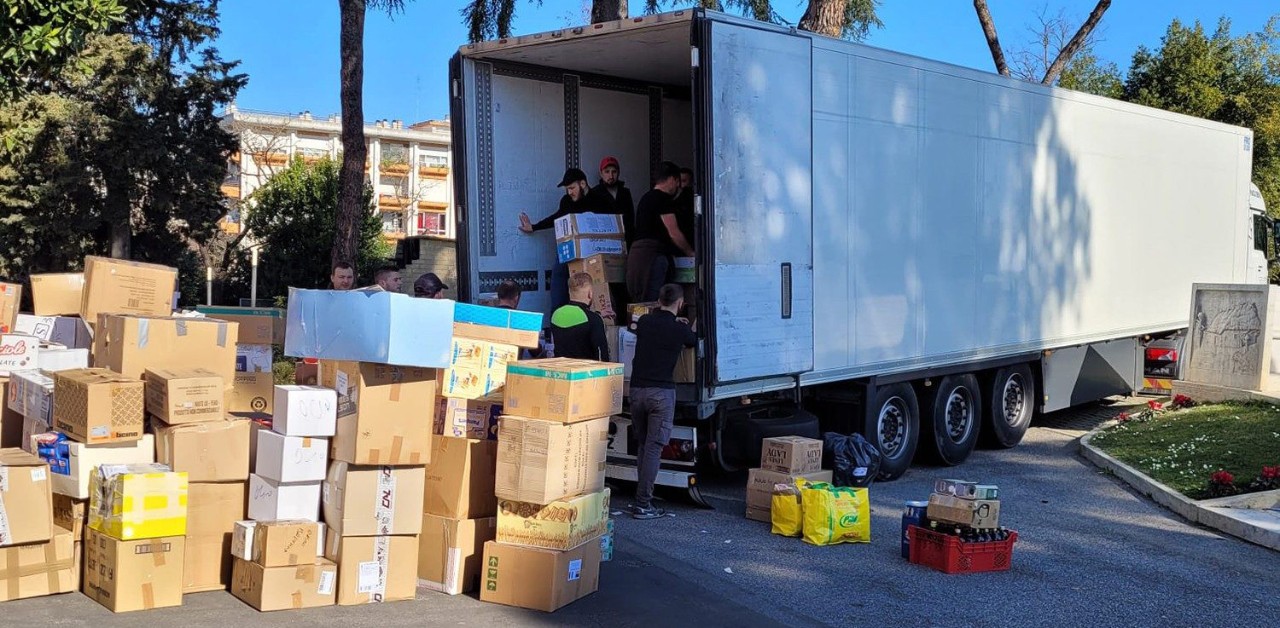 Pope Francis' closeness to Ukrainian refugees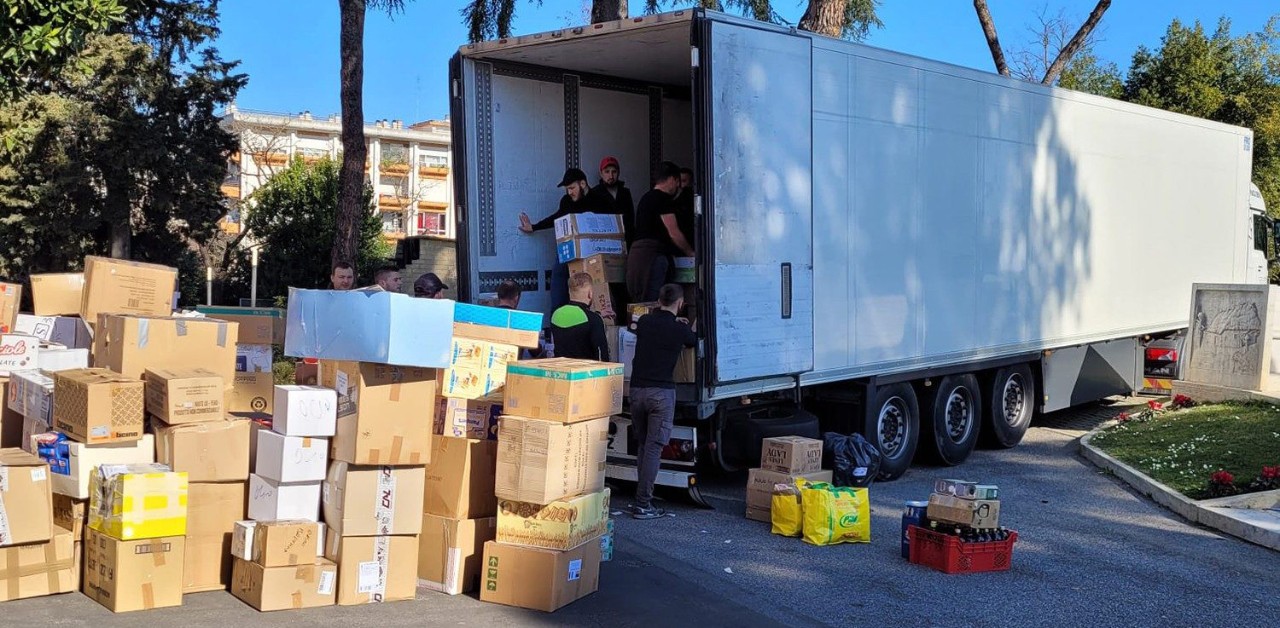 In a concrete gesture of closeness to the people of Ukraine, Pope Francis, through the Office of Papal Charities, has donated medical supplies to Ukrainian refugees who are been forced into difficult situations because of the war.
The donations were brought to the Basilica of Santa Sofia, the main church of the Ukrainian Catholic community in Rome, by Cardinal Konrad Krajewski, the Almoner of the Office of Papal Charities.
The Pope's gesture comes in response to a request from the Ukrainian community for medical supplies. The Pope's gift contained syringes, bandages, disinfectants, and other products.
Vatican aid to Ukraine
For days now, vehicles full of boxes with supplies have been lined up at the Basilica waiting to unload the supplies they have collected, including clothes, canned foods, children's toys, and other emergency supplies. The donations will arrive in a few days in Lviv, the Ukrainian city closest to the Polish border. Ukrainian truckers in Rome have made their trucks available to bring aid to their countrymen and women in need.
That's not all, said Cardinal Krajewski: "The Vatican is ready to help those in need." He explains that, thanks to the support of the Office of Papal Charities, the apostolic nuncios who live in the most difficult parts of the world also receive sums of money to support the local populations.
The most recent aid went to the nuncio in Romania, who is supporting Ukrainian refugees housed in various structures of the ecclesial network.
A LITTLE OR A LOT, IT IS ALL WELCOME.
GIVING IS A GIFT